Atom 202
Rapidfire
zapytaj o produkt
We specialize in the production of CNC tables for  metal industry. Our machines are an example of reliable and solid construction, which will be used for many years.
Our tables are made in Europe. All elements welded with very high precision and attention to detail. The table is made of high quality materials, painted with special paint resistant to chipping and temperature. The robust construction gives safety, failure-free operation and resistance to mechanical actions that occur in production halls (impacts, scratches, etc.).
The control panel with a modern design provides ergonomics which  effect on the operator's work. Equipped with special glass to protects the screen from breaking. All safety features integrated.
Download the brochure for Atom 202.
Equipment
Automatic Height Control

Dual Power Technology

Servo drives

Cable guide bar

Torch with solenoidvalve

Automatic material detection

Laser pointer

Computer with SSD hard drive, dual-core processor and Wi-Fi

Screen 23″

Wheels with lock
Modyfication
Oxyfuel torch

Milling additional support

Independent automatic exhaust extractor

Grate with a water chamber

Plasma routing and marking module

UV Shield

Portal long

Portal roll
wsparcie i serwis
ŚPIJ SPOKOJNIE.
W RAMACH SERWISU OFERUJEMY PROFESJONALNY SERWIS 7 DNI W TYGODNIU, 24H NA DOBĘ!
dowiedz się więcej
W spawalnictwie, procesach pokrewnych oraz przy obróbce blach istotna jest precyzja i terminowość. W pełni to rozumiemy, dlatego oferujemy Państwu profesjonalny serwis działający 7 dni w tygodniu, 24h na dobę.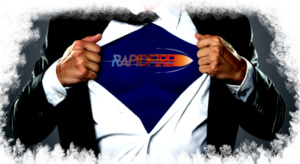 Szukasz niestandardowych rozwiązań?
Skontaktuj się z nami. Razem znajdziemy rozwiązanie